Your annual renewal for membership of the CCCBC is now due. $40 if the CCBC is your home club and $15 if you are an Alternate Member. Payments may be made by Direct Debit to:
BEGINNER BRIDGE LESSONS will start on Monday March 11th, 2019 at 1.30pm and, if there is sufficient interest, on Tuesday March 12, 2019 at 7.00pm.
The cost for five lessons is $50
Please register your interest, stating your preferred time, on ccbridgeclub@gmail.com  -  Attention John
REFRESHER BRIDGE LESSONS for interested people who have completed the Beginner Lessons and don't wish to complete the set of lessons again, will be held on Mondays 18th and 25th February and, if there is sufficient interest, on Tuesdays 19th and 26th February at 7.00pm.
The Tuesday night bridge session will resume this Tuesday 8th January at 7.00pm.   Stephanie Mathews and Gary Heyting will co-direct until 14th February.
The Open Mixed Pairs will be held on Saturday 02/02/2019, staring at 9.30am.  Cost $20 including lunch.   It is a Red Point event and is always a good day. Polish your systems cards, start practising and see if you can outshine last years winners Steph Mathews and Gary Heyting.
Entry is via the notice board.
Congratulations to the 2018 CCBC Summer Teams Open winners Team Coates - Di Coats, Jan Clarke, Pauline Evans & Helen Milward. Huge thanks to John McIlrath for Directing, Sally Clarke for Convening and the many people who helped prepare for the day and to Jodie and her daughter for helping run the day. Click for results and photos
Congratulations to Jan Clarke and Di Coats for coming 3rd and Helen Milward and Lorraine Lindsay for coming 17th playing in a very tough field of 96 pairs in the Swiss Pairs event within the GNOT Finals. Bridge doesn't end when the last board is played there is a lot to talk about over dinner.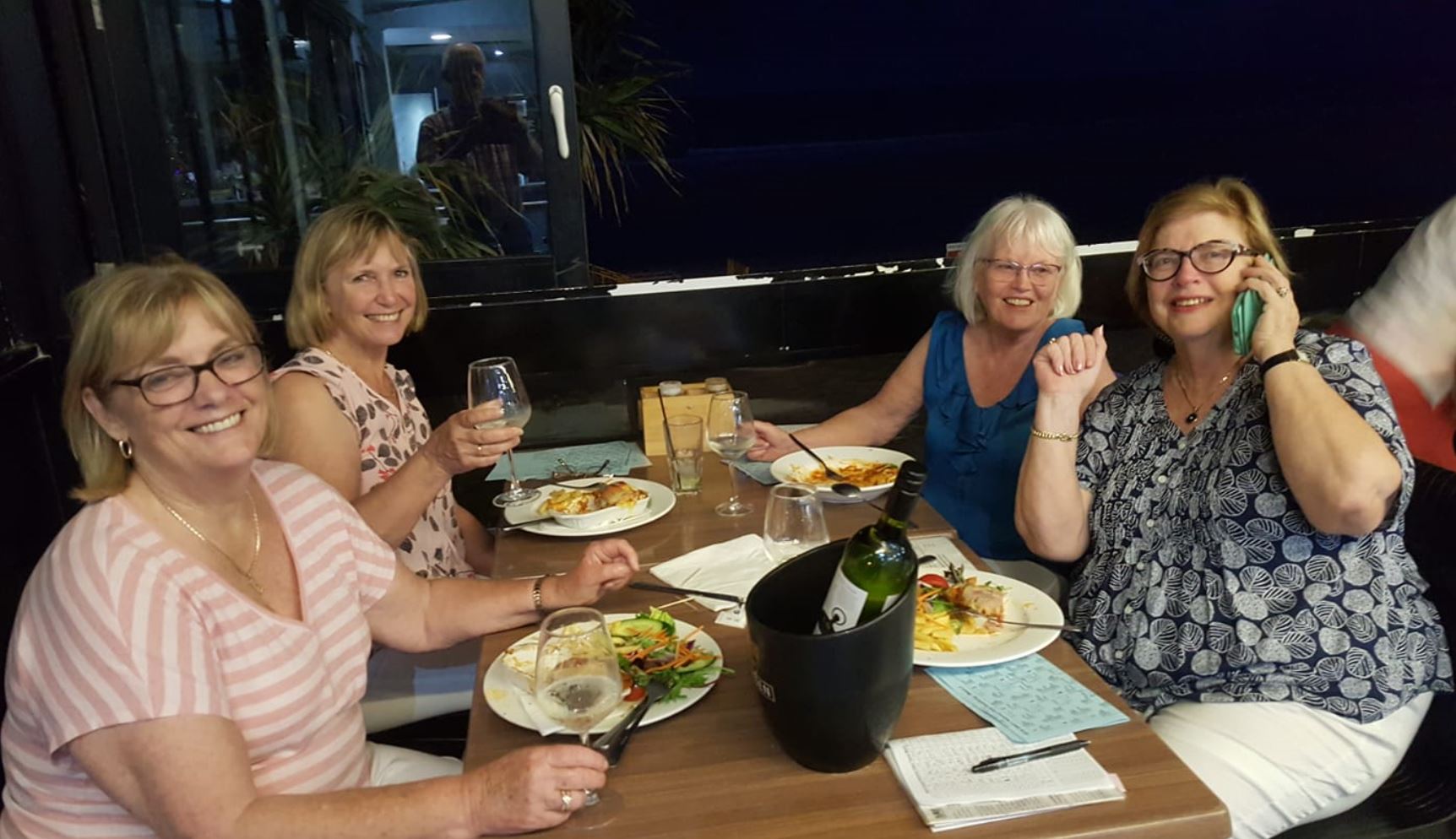 We would like to thank all members who helped raise money to help farmers make it through a very difficult time. We have raised $1194 that will be going to those directly in need.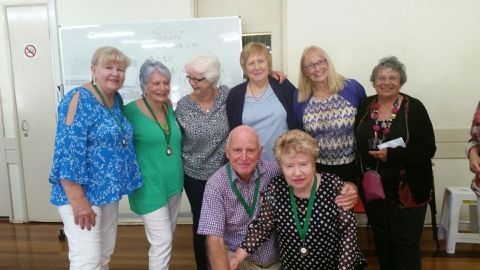 Huge congratulations to team XERRI - Marianna Xerri, Nola Daly, Pamela Leathely & Ford Leathley for 1st Place in the Restricted Teams Section and team VERSTEEGE - Sharon Versteege, Merlyn Morris, Wanda Little & Sharon Hart for 2nd in the
Congratulations goes to Stuart Duxbury for winning our 2018 Club Individual Championships on Wednesday 14th November. Stuart has won the event for the past three years. With a whopping 36 individuals participated in the day we have a very close second and third place going to Nola Daly and Norm Berger. Thanks to everyone who attended for making it a great day.