All members are advised that the bridge club will remain closed until further notice.
The AGM is postponed until such time as government regulations and advice will allow it to be held. Adequate notice in line with the constitutional requirements will be given when a new date is determined. 
For the Urgent Attention of all Members
The committee met today to assess the potential impacts of the Corona virus.
In line with the recommendation from the ABF that Bridge Clubs be temporarily closed for four weeks the Central Coast Bridge Club will immediately cease bridge sessions. 
As from Tuesday 17th March 2020 at 09.30 all bridge sessions will be cancelled for a minimum of four (4) weeks.
This situation will be reviewed at the end of that period. A further extension may be imposed if necessary.
The coronavirus has added a new dimension to this year's upcoming cold and flu season.  To help create as healthy an environment as possible, the Federal Dept of Health has published a fact sheet
The Helen Eaton Trophy for the inaugural Hi-Lo pairs was won today by John Redfearn and Alan Brooks.   Special thanks to all the experienced players who came along to make this afternoon such a success.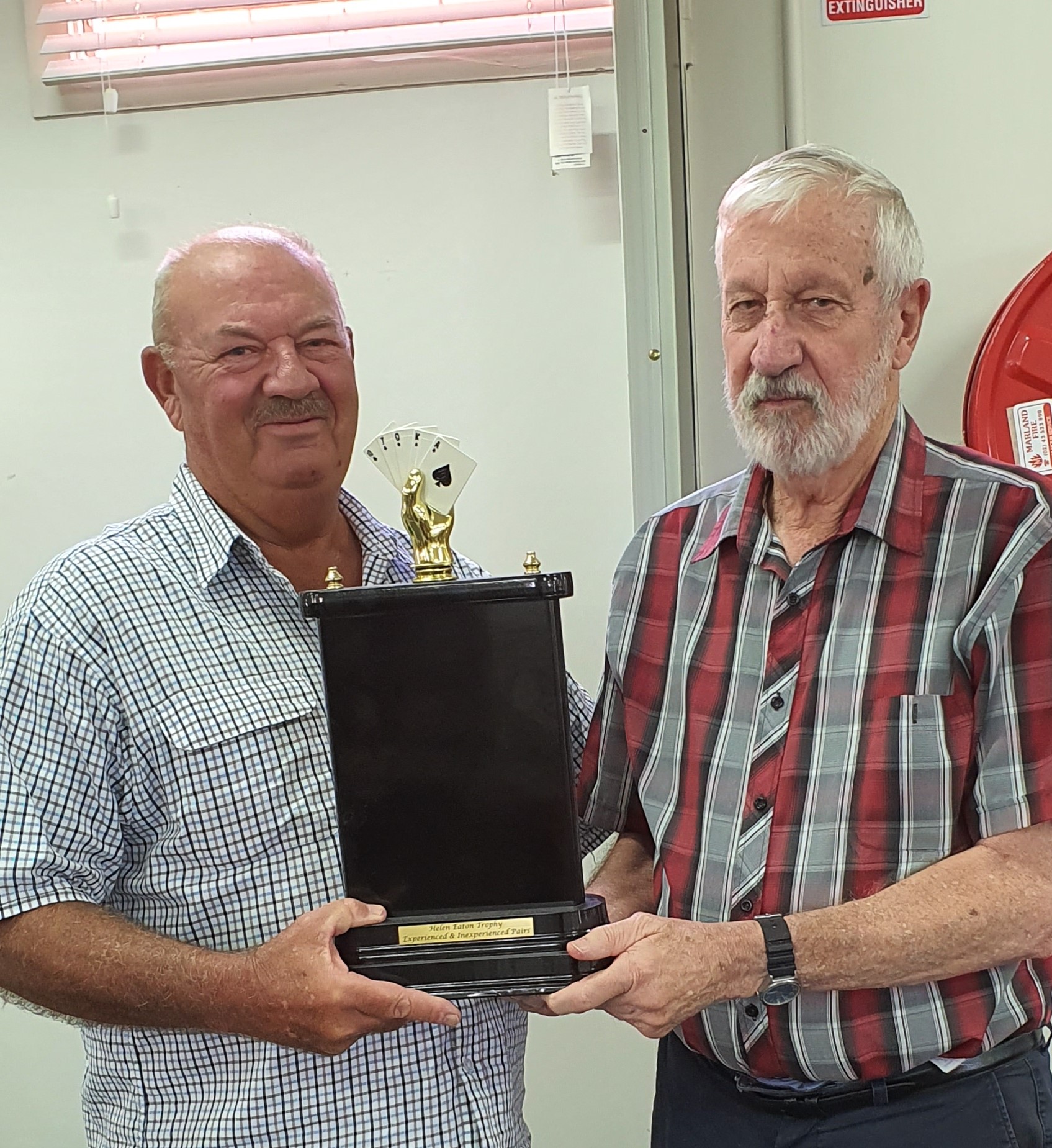 A huge congratulations to the Novice Team Champions, Colin Kleinig, Jane Stephens, Colin Speller and Jodie Gudaitis at the Gold Coast Congress 2020.  
Future stars in the making!!!!!
They came out on top of 40 teams and recorded a score in the finals of 146 to 64.1 VPs.
Two sets of Beginner Lessons will commence on:
           1.30 pm on Monday 17 February at 1.30 pm and - 
           7.00 pm  on Tuesday 18 February at 7.00 pm.
Lessons consist of 5 lessons over 5 weeks.  Total cost is $50.00 including a booklet. 
Tell your friends and spread the joy of bridge.   
For further information ring John  Redfearn  at the Club on 02-43393824.